Developing and selling software had turned out to be pretty lucrative, which is why a lot of companies develop some sort of software. There are a few different types of software like application, operative system, programming, and driver software. That being said, the type of software sold and developed is application software, as it is aimed at the majority of users. Since there are so many software development companies nowadays it would be good to see which one of them is the most successful.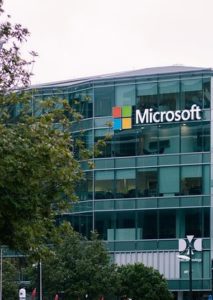 Microsoft Corp. (MSFT)
This one is the obvious entry on the list. Microsoft is famous for the operating system called Windows, which has the most massive user base across the globe. It is also known for application software like Microsoft Office Suite that includes Word, Excel, and Powerpoint. On top of that, it is also a leader in cloud technology and sells gaming consoles like Xbox.
Oracle Corp. (ORCL)
Oracle is a multi-billion dollar company with revenue of over 39 billion USD.Oracle's specialty is information management software for workstations, PCs, network computers, and similar devices. These products are used for marketing purposes, HR, supply chain, sales, manufacturing, and more. Like Microsoft Oracle provides cloud-based services and infrastructure.   
Salesforce.com Inc. (CRM)
Salesforce is most well known for its CRM suits which allow companies to improve their customer relationship management, and maximize their sales. These tools revolutionized the quality of service customers receive all over the globe, and it made Salesforce a multi-billion dollar company. The company is renowned for its programming software or platform that developers can use to create applications tailored for their business needs.
SAP SE
SAP is a multinational company based in Germany and they specialize in developing business-related software. The software they develop is used for enterprise management, workforce training, managing e-business, and integration with other applications. Nowadays having these capabilities is one of the basic expectations even from a start-up let alone big corporations.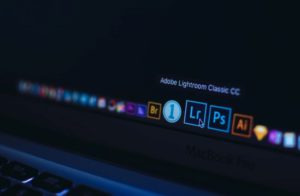 Adobe Inc. (ADBE)
We are all well familiar with Adobe products and they play an important role when it comes to generating and modifying documentation. Adobe also creates other types of software used by artists, photographers, and marketing agencies, as they can edit images and videos. They also have cloud-based services, which gives you the opportunity to store all of your important documents. Adobe's net income is now above 3.5 billion dollars.